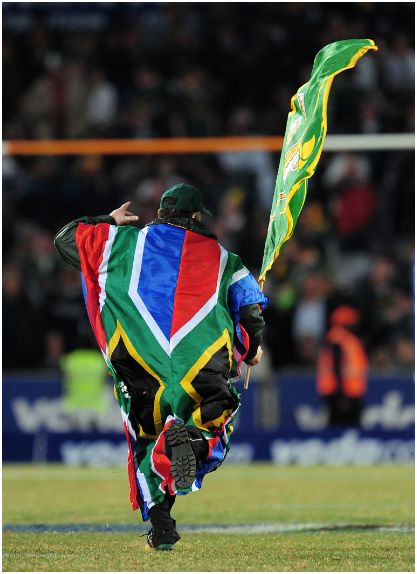 Vodacom has unveiled a tracking device that pinpoints the exact location of users.
SA's largest cellular network says LiveTrack is different to other tracking devices, as previous products can only locate people within a specific radius. Its new offering is a GPS-based personal tracking service that allows people to track friends and family on a WAP-enabled cellphone or a PC via the Internet.
LiveTrack can pinpoint people's exact location due to the GPS component of the product. It uses a small tracking device that the customer keeps on him at all times. The personal tracking service is the first component of the LiveTrack suite of services that Vodacom will release.
LiveTrack is a joint venture between Vodacom and SelfTrack, a Johannesburg-based company that focuses on tracking devices.
"We've brought the LiveTrack GPS tracking service to our customers, with a built-in SOS button to help keep parents, family and friends informed of where their loved ones are," says Shameel Joosub, MD of Vodacom SA. "This unique innovation brings accurate GPS tracking and cellular communication together for the benefit of our customers.
"Parents will be able to keep a closer eye on their children, and employers can use this solution to keep track of drivers and employees on the move," Joosub says.
Real-time
The GPS device continuously transmits information in real-time through Vodacom's cellular network, and updates movement on the LiveTrack Web site. It contains an SOS button, which if pressed, sends SMSes to pre-defined numbers of friends or family, notifying them of their location.
Its features include the real-time location of a person in an emergency, notification of movement and speed violations, and the ability to request immediate assistance.
It can also be used to ensure the person being tracked remains within or outside a pre-determined geographical location over a certain time period – for example, that a child remains within a 500m radius of his school during the day. Users can also view the history of a person's movements.
Watching staff
Vodacom is also targeting the device at the small and medium enterprise (SME) segment. It says there are two tracking devices available as part of the LiveTrack Contract options.
The ST100 has 70 hours standby time and four speed dial buttons, while the ST150 has 150 hours standby time and a motion-detector sensor.
The ST100 allows companies to stay in contact with staff, while keeping call costs low. It gives the company owner or manager the ability to define the four speed dial buttons, so staff members are able to dial these numbers when required.
An owner or manager is able to keep in voice contact at all times, as well as view in real-time staff members' location, while receiving warning that speed or route locations have been violated. The ST150 is ideal for applications that do not require constant voice communication and where longer battery life is required.
[ Story appeared on ITWeb.co.za]