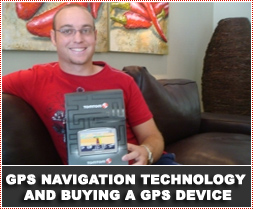 Earlier today I made some enquiries about GPS vehicle navigation devices when visiting the local mall in Bloemfontein. I spoke to several sales people in different stores and asked them which GPS device I should buy…?
The responses differ from person to person – and it is immediately evident whether the sales person has received sufficient training on the products acailable!
I also raised this question with a friend in the field of accident investigation and would like to share his response [as also quoted on CARBlog]
" The more important question is – and remains – do you want to use it primarily in the City, cross-country, between cities on National Roads, Off-road, etc.? Before choosing a GPS, establish YOUR needs, then shop after getting the best "pound-for-your-buck." Also keep in mind that – with all the building going on for 2010, you will invariably get out-of-date routing errors. We have been using GPS for about 6 years now, on a daily basis. Like a computer, the user can also influence the effectiveness of the device.. So, FIRST your needs, THEN your wants (bluetooth, etc), THEN price, THEN "coolness." My 10c worth…"
This is a brief but rather accurate summary of some of the aspects to consider when buying a GPS device.
The Arrive Alive website provides an important guide to our drivers with a guide titled "GPS Navigation Technology and Buying a GPS Device"