Michigan, Oct 10, 2013 (BUSINESS WIRE) — An independent benchmarking study, published on Monday, into the accuracy of traffic jam information provided by after-market navigation systems in the U.S. has concluded that TomTom's iPhone Navigation App and GO 2535 Portable Navigation Device provide the most accurate real-time traffic data, when compared to a number of competing products.
The University of Michigan Transportation Research Institute (UMTRI) undertook a 'jam hunt analysis', using six popular mobile apps and GPS devices to analyze the accuracy in reporting traffic congestion and incident data. TomTom achieved the highest scores by accurately identifying the most jams and having the lowest error rate compared to the competition.
"By driving through the same traffic jams with each device simultaneously, our study identified the accuracy of each GPS system in reporting congestion, with varying results across the board," said Bruce M. Belzowski, Assistant Research Scientist from the University of Michigan. "Overall, TomTom's device and app reported the most accurate traffic information."
The 'stuck in traffic'* study concluded**:
— TomTom's GO 2535 PND and Mobile App 67% and 66% of all jams accurately, compared to 52% for Google, 38% for Inrix. The Garmin navigation devices tested reported 22% and 4% of jams accurately.
— TomTom also achieved the highest score (76%) when looking specifically at jams on highways. TomTom reported 86% of large highway jams accurately and did not miss any of the measured jams in this category.
"The findings from The University of Michigan's study clearly show that TomTom Traffic devices provide drivers with more precise traffic information, enabling faster journeys, more accurate arrival times, and an overall smarter navigation experience," said Charles Cautley, Managing Director of TomTom Automotive.
Full details of the study can be found at: http://umtri.umich.edu/what-were-doing/news/umtri-report-analyzes-real-time-traffic-capabilities-personal-navigation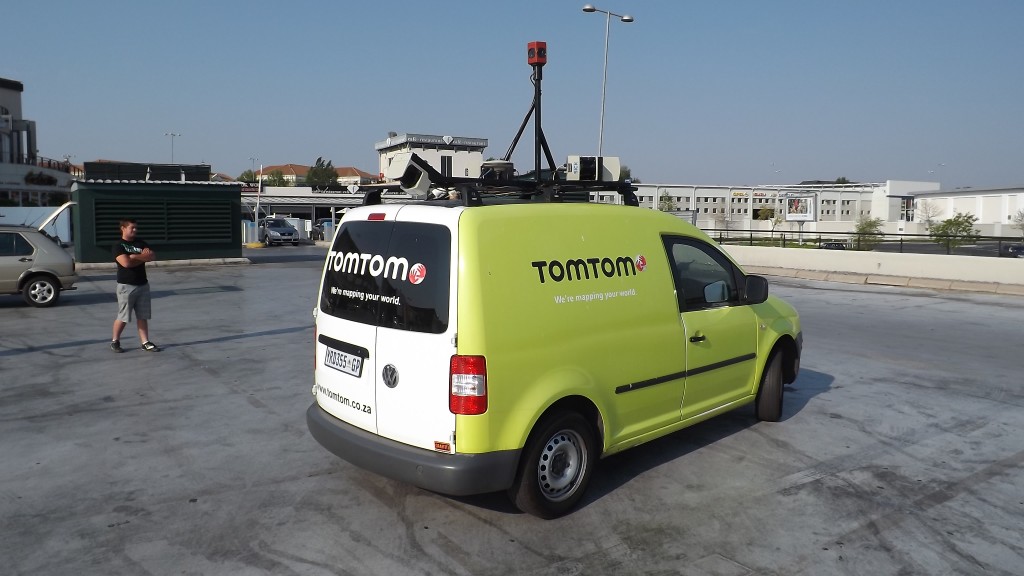 *full name of the project is: "Stuck in Traffic: Analyzing Real Time Traffic Capabilities of Personal Navigation Devices and Traffic Phone Applications"
**The total number of jams identified and measured in the study was approximately 165.
Additional info on Study:
Methodology: the field work for the study was conducted during the months of May-July, 2013 in the Detroit metropolitan area.
UMTRI used the most recent versions of the PNDs and apps available during early May, 2013. The following devices were used:
— TomTom PND: GO LIVE 2535M
— Garmin PND: NUVI 1690 (SIM), NUVI 3490 (HD), NUVI 1695 (SIM) and NUVI 3590 (HD).
— TomTom App: Version 1.14
— Google App: Version 1.1.6
— Inrix App: Version 4.5.1
The Jam Hunt Analysis
The jam hunt analysis was performed by equipping two field vehicles with all of the navigation devices and apps listed above. Each vehicle then drove through a total of approximately 165 traffic jams. The information reported on each system was recorded on video and coded into statistics on the accuracy of each real time traffic service. For the purpose of the study, traffic jams were defined as events which:
1. delays the driver 90 seconds or more while en route to his destination and
2. the vehicle's speed is reduced to half or less of the posted speed limit.
About TomTom
Founded in 1991, TomTom (TOM2) is a leading provider of navigation and location-based products and services.
TomTom maps, traffic information and navigation technology power automotive in-dash systems, mobile devices, web based applications and government and business solutions.
TomTom also designs and manufactures its own location-based products including portable navigation devices and fleet management solutions, as well as GPS-enabled sports watches.
Headquartered in Amsterdam, TomTom has 3,500 employees worldwide and sells its products in over 35 countries.
For further information, please visit www.tomtom.com
About UMTRI
Founded in 1965, the Transportation Research Institute at The University of Michigan is committed to interdisciplinary research that will ultimately increase driving safety and further transportation systems knowledge. UMTRI's research significantly impacts highway transportation practice, in the United States and internationally. We have been involved with stakeholders and peers in the long-term development and evolution of research programs, as well as in the conduct of specific studies within those programs. UMTRI maintains a strong commitment to safety research while also embracing new opportunities in mobility and sustainability.
For further information, please visit www.umtri.umich.edu