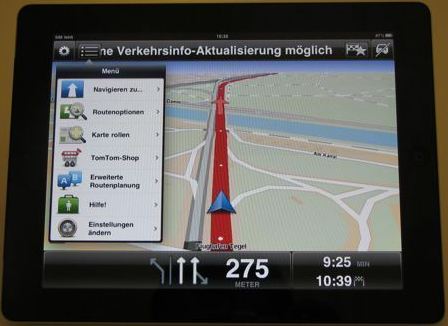 The Dutch firm TomTom already has an app on iPhone but said the new version, to be released in Autumn this year, would also be optimised for iPads.
At the IFA trade show in Berlin TomTom unveiled a new version of its iOS navigation software that offers an optimized user interface for the iPad.
"Now customers have one App for all iOS devices," Corinne Vigreux, managing director of TomTom, said at IFA Berlin.
This iPad app is likely to see its largest demand in North America where larger cars allow such a large screen near the dashboard.
The iPad app feature enhanced screen resolution, sharpened graphics and more intuitive controls specifically developed for the iPad. The large screen has been used by Tomtom to offer menus directly on the navigation map interface.
Customers who already have the iPhone version will be able to download this new version to their iPads for free.
The company has promised that an app for Android is on its way, but has yet to give any timeline for the release.