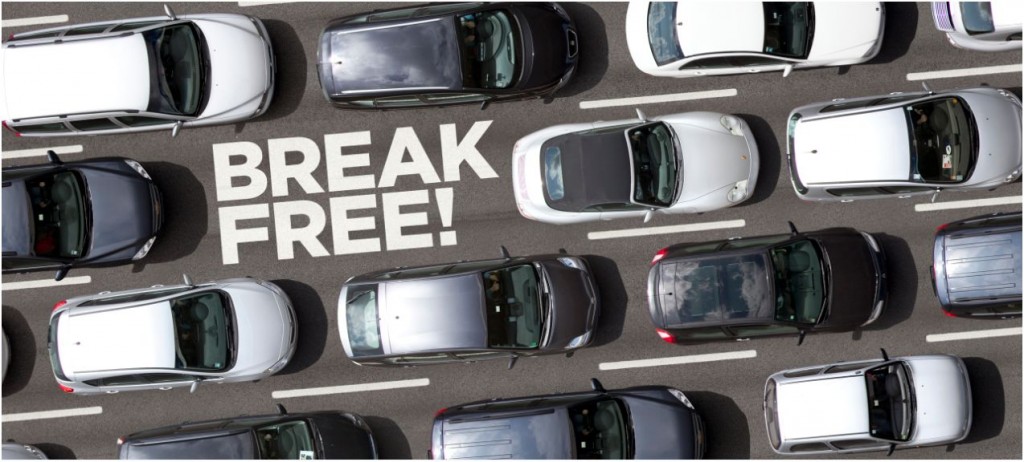 TomTom has revealed some interesting experiences since "Break Free" has been launched 2 weeks ago!
It appears that not only the clients are having fun, but so too the TomTom staff!
TomTom had a launch party for the store sales guys, a press conference, training sessions and then and kicked off with the social media networks.
A 2 week radio advert took place from May 30 to June 11 on 6 radio stations country wide.
There are 26 Break free branded cars which are driving around the Gauteng busy intersections.
There have been a number of trade ins already and the social media has been busy.
TomTom South Africa Social Media Update on Break Free
The Facebook fans are now at 2 646 friends,   439 visits the past week, the Facebook activity is up by 10% since the start of the promotion.
TomTom South Africa has 901 Twitter followers, and a significant increase in interaction and traffic on Twitter.
Clients are invited to visit and "like" the links, and to even make a video.
Facebook:
http://breakfree.tomtom.com/facebook
Minisite: www.tomtom.com/breakfree
Promo: www.tomtom.com/breakfreepromo or click from the Trade In tab on the mini site.
http://apps.facebook.com/breakfreeyourself
The first local video's have been uploaded and more are being uploaded by the end of this week
Thank you for your support and participation in this campaign, look out the more activities and events to follow to spread the Break free message.
Also view:
Break Free from traffic with TomTom's global integrated marketing campaign