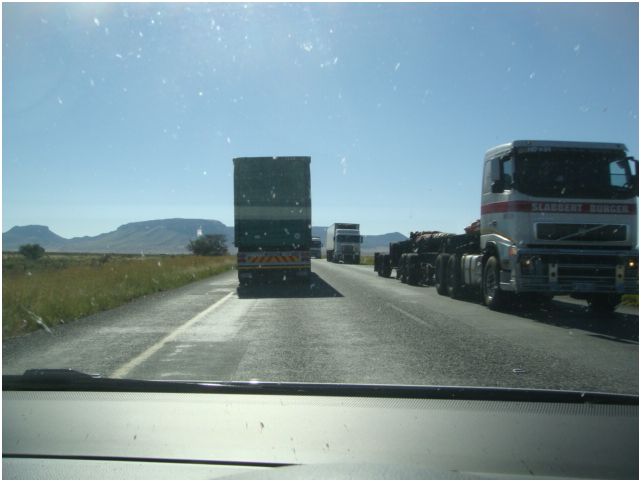 Earlier today it was revealed on ITWeb that TomTom and Tracker will be combining expertise to the benefit of fleet management in South Africa. I would like to quote from a story by Kathryn McConnachie, journalist at ITWeb.
"Tracker and Dutch navigation company TomTom are partnering to introduce a fleet management system to the South African market.
According to Tracker, Fleet Tracker, powered by TomTom's WORKsmart Pro technology, includes a number of firsts for fleet management in the country.
This marks the second collaboration between the companies, after they introduced commercial navigation devices with live traffic information in 2010. Tracker says it is SA's market leader in vehicle tracking, with over 670 000 vehicles on its system.
Country manager for TomTom Work SA Torsten Grünzig says: "We take a different opinion to vehicle tracking and go beyond just basic tracking technology."
The new Fleet Tracker system, which will go on sale in June, allows for vehicle tracking, traffic avoidance, fuel monitoring, job dispatch, and driver training and management.
"For us, the key thing is professional navigation – finding the shortest route to the customer. The traffic avoidance system is designed to save drivers' time. We wanted to build a device where you simply need to follow the screen to not only save time, but to cut costs as well."
Driving improvement
Fleet Tracker also allows for real-time job dispatch through online communication from a manager directly to the device fitted in the vehicle.
"The job dispatch functionality closes the circuit together with traffic avoidance and tracking. The fleet manager is given a complete overview of their vehicles and the best solution at any given time," says Grünzig.
TomTom MD Thomas Schmidt says: "Fleet management must be easy and it must be instantly useful, and we are very happy to be able to bring our new technologies to SA."
According to Grünzig, the system provides managers proper reports on their fleet and drivers. "The idea here is not to have a high turnover of drivers, but rather to make good drivers better by training drivers on a daily basis."
Monitoring emissions
"With this system you are able to, for example, advise a driver to decrease his revs by a given amount in order to reduce fuel consumption."
Thomas Schmidt, MD of TomTom, says the telematics company monitors 10 000 tons of CO2 emissions everyday with its WORKsmart Pro device series for fleet management.
"Environmental responsibility and 'going green' has become more and more important in SA. The interest in going green is also not only about paying less taxes, but rather the realisation that less emissions equate to less fuel, which equates to lower costs."
Michael du Preez, marketing and strategy director of Tracker, says: "When your purpose, as a business, is not just to make money, you automatically come in touch with like-minded brands."
According to Du Preez, in the last three years, Tracker has recovered 54 000 vehicles, facilitated 9 550 arrests and closed 350 chop shops.
Speaking about the second collaboration with TomTom, Du Preez says: "We believe that this recipe will work and will offer unique solutions to the market."
Also view: