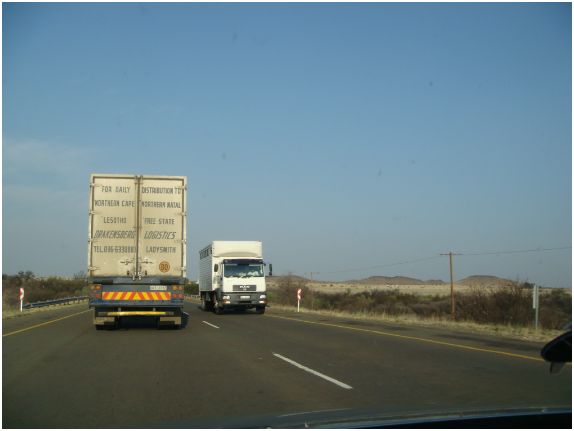 AMSTERDAM, Sep 22, 2010 (BUSINESS WIRE) — TomTom today announces the new TomTom ecoPLUS(TM), a device which provides businesses with a cost effective, and scalable way to access reliable data giving them the means to measure and reduce their fuel costs and carbon footprint. ecoPLUS(TM) can be installed within minutes on all types of vehicles.
Launched today by TomTom Business Solutions, the business unit of TomTom dedicated to commercial vehicle fleets, ecoPLUS(TM) provides WEBFLEET(R) with data taken directly from the vehicles giving fleet managers back in the office the ability to measure and benchmark fuel efficiency and carbon footprint data allowing them to take any remedial action required.
"For any commercial fleet manager, the twin aims of cutting fuel costs and reducing their carbon footprint are right at the top of the agenda. With ecoPLUS(TM) we provide an easy solution that works out of the box, on the wide variety of vehicles that today's commercial fleets consist of" says Thomas Schmidt, Managing Director of TomTom Business Solutions.
Real time vehicle data provided in WEBFLEET(R) includes fuel consumption, CO2 emission, RPM, gear and idling allowing fleet managers to view performance at any given time of the journey. The WEBFLEET(R) dashboard and reporting functionality help measure performance against targets set.
TomTom ecoPLUS(TM) forms a part of the WORKsmart(TM)-Eco solution that helps businesses to optimise vehicle utilisation and encourage eco-friendly driving behaviour, thus reducing both distance travelled and fuel consumption. ecoPLUS(TM) uses information available from the vehicle and sends this via Bluetooth to the in-car TomTom LINK 300/310, which in turn relays the information instantly to fleet managers using TomTom WEBFLEET(R).
Availability and pricing
The new TomTom ecoPLUS(TM) will be made available during the fourth quarter of 2010 via authorised business partners.
TomTom ecoPLUS(TM) will be priced at EUR149 / GBP 129 (RRP ex VAT).
About TomTom N.V.
TomTom N.V. () is the world's leading provider of location and navigation solutions. Headquartered in The Netherlands it has over 3,000 employees worldwide. Over 45 million people use its solutions every day, in the form of dedicated portable navigation devices (PNDs), in-dash car systems or tracking and tracing solutions for fleet management. In addition, hundreds of millions of people use TomTom's digital maps on the internet or mobile phones.
In 2009, TomTom reported EUR1.5 billion in revenues and a EUR340 million net cash flow from operating activities. More information about TomTom can be found at www.TomTom.com.
TomTom Business Solutions is a leading provider of fleet management solutions and recognised as the fastest growing Telematics Service Provider (TSP) for commercial fleets in Europe. TomTom Business Solutions is fully dedicated to commercial vehicle fleets and has been operating under the TomTom WORK brand for the past 5 years.
WORKsmart(TM) is TomTom's ready to use fleet management solution and an innovative way for improving the management of all types of commercial fleets. It offers customers a choice of industry leading solutions combined with a high quality professional service. At the heart of the solution is TomTom WEBFLEET(R).
SOURCE: TomTom NV
[Info from Business Wire]