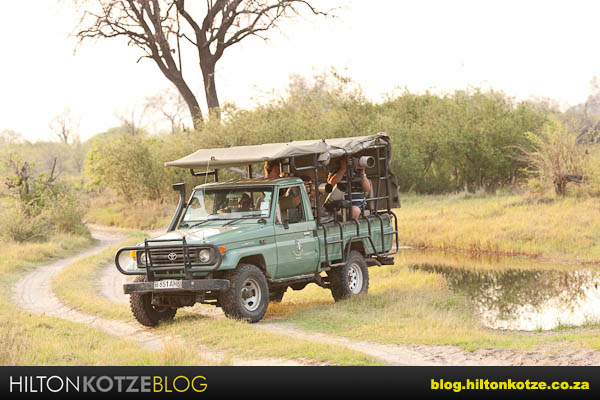 With tourists making hundreds of millions of visits to National Parks in the United States each year, a new study by location and navigation solutions leader TomTom offers valuable insight on the traffic within these key summer destinations.
The latest TomTom study revealed average speeds of vehicles travelling through National Parks, based on anonymous user-shared data from park visitors using TomTom navigation devices. The findings indicate that the National Parks are not as congested as they are often depicted. While almost all national parks experience some type of congestion, few had regularly occurring traffic jams, with some traffic congestion occurring at entrances and major tourist areas. Of the nearly 8,200 total miles of navigable roads within the National Parks, only about 0.1% of all roadways experienced any regularly occurring traffic within the park. This is further evidenced by the total average driving speed within all the parks generally differed by no more than 10 miles per hour (MPH).
These results were calculated using data from Speed Profiles(TM), TomTom's historical speed database that helps personal and professional fleet drivers find the best routes. Speed Profiles aggregates, anonymously and on an opt in basis, the actual speeds that millions of GPS-enabled drivers have traveled over the last two years, providing the most accurate view of historical traffic on both primary and secondary roads. It is incorporated on TomTom GPS devices as IQ Routes(TM) to guide drivers away from congestion — not only on major highways, but also on all routes in the road network.
Traffic jams were defined as situations in which drivers could travel at only 70% or less of the posted speed limit, meaning on average an hour long trip included 20 minutes or more of significant delays.
Additional key findings regarding congestion in the National Parks include:
— Of the top 10 most visited National Parks*, Yosemite National Park in California and Yellowstone National Park in Wyoming, Montana and Idaho have the longest individual traffic jams, with 3.5 and 2.8 miles respectively. However, Yellowstone also ranks second in terms of overall roadway speed with an average of 33.3 MPH, behind only Washington Headquarters Park (39.3 MPH).
— Of the most visited Parks, only Grand Canyon National Park in Arizona is among the ten National Parks with the slowest average driving speeds, with an average speed of 23.0 MPH. Great Sand Dunes National Park in Colorado (18.2 MPH) and Assateague Island National Park in Maryland and Virginia (19.8 MPH) have the slowest average speeds.
— Regularly occurring traffic within the parks often coincided with park entrances and centers, majestic vistas and scenic areas where visitors slow to enjoy their surroundings. The data does not include information on incidental traffic in the parks, which may occur due to adverse weather conditions, exciting wild animal sightings or other unpredictable events.
Vacationers seeking to quickly travel through a park may be more interested in those with higher-average roadway speeds. The top ten parks with the highest average speeds include three of the top 10 most visited National Parks, but also indicate that travelers can explore less-traveled parks with more free-flowing driving throughout the park. The top five parks that offer the highest average speeds include:
— Washington Headquarters National Park, PA – average of 39.9 MPH
— Yellowstone National Park, WY, MT and ID – 33.3 MPH
— Cuyahoga Valley National Park, OH – 32.6 MPH
— Theodore Roosevelt National Park North Unit, ND – 29.8 MPH
— Congaree National Park, SC – 29.4 MPH
Additionally, for those seeking to explore more acreage of the parks in their vehicles, parks with more navigable roadways may be an ideal destination. According to Tele Atlas maps, the top five in this category include two of the most visited parks:
— Death Valley National Park, CA – 875 miles of roadways
— Grand Canyon National Park, AZ – 549 miles (#2 most visited)
— Big Bend National Park, TX – 525 miles
— Great Smoky Mountains National Park, TN and NC – 430 miles (#1 most visited)
— Joshua Tree National Park, CA – 363 miles
"With Memorial Day kicking off a season when many motorists visit National Parks, knowing which parks have less congestion or which have more roadways to travel on can help vacationers better enjoy their experience," said Nhai Cao, product manager at TomTom. "This wealth of driving information has never been available before, and reinforces the fact that, overall, visiting America's National Parks is a truly enjoyable experience."
Tele Atlas maps of the United States are available on TomTom devices, in the TomTom app for iPhone and in a range of navigation devices and applications. Tele Atlas maps are rated highest in terms of quality and reliability and include a full range of points of interest (POIs). Of particular interest to drivers exploring the National Parks, Tele Atlas POIs include more than 88,000 campgrounds, parks and recreation areas, tourist information offices and notable tourist attractions such as beaches, fairgrounds, ski resorts, golf courses, monuments and museums. With millions of POIs in the United States available for TomTom users, drivers also can locate nearby gas stations, restaurants, hotels and more along their journey.
To see road speed information and mileage for the top 10 most visited parks and lists of which parks have the highest and lowest average speeds, or for more information, please visit www.teleatlaspresskit.com.
*According to National Park Service.
[Media Release from Business Wire]
Also view:
Guide to safety and driving on safari / driving in the nature reserve