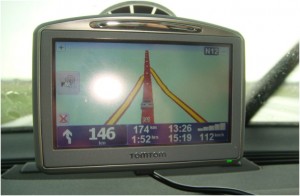 TomTom has recognized the cultural and language variety in South Africa by increasing their language offering with Zulu, Sotho and Fanagalo!
TomTom, the world's leading navigation solutions provider, announced the availability of additional voices for spoken driving instructions on its devices.
These are the following traditional African languages, Zulu, Sotho and Fanagalo. To date, only spoken instructions in English and Afrikaans were available, representing roughly 20% of the South African population. With the addition of Zulu, Sotho and Fanagalo voices, this percentage increases up to over 63%. All new languages are downloadable on TomTom HOME™.
Zulu and Sotho are two of the 11 official South African languages, with an estimated 13.5 million Zulu and Sotho speaking people living in South Africa at present, making up a quarter of the South African population.
Fanagalo is a mixture of simplified languages that include Zulu, Xhosa, English, Dutch and Afrikaans established in the early 20th century among miners and farmers.
"Adding Zulu, Sotho and Fanagalo to our already cosmopolitan language offering, is testament to TomTom's goal to bring navigation to all walks of life", says Joost Jetten, Regional Manager for TomTom South Africa.
"Zulu, Sotho and Fanagalo are very prominent languages in South Africa and we strive to offer maximum safety and comfort while driving and therefore we want to give every TomTom user the opportunity to drive with their mother tongue".
Also view more information about GPS navigation on the Arrive Alive road safety website: